24 life skills every young person should nail
22 September 2020

Posted by:

BRENDAN LUCAS

Category:

Blog
Want to arm yourself with a bunch of lit skills that you can use to slay it in school, uni and beyond? Sadly, there is no manual for life. But with this list, you'll be an #adulting pro in no time!
1. Communication and public speaking skills
Get nervous when talking in public? That's perfectly normal. But learning how to use those nerves to your advantage IRL is the skill here. Who knows, you might need this life skill to do a class preso or even accept an award on stage for being an all-round legend?
2. Budgeting your money
Money makes the world go around, so what better way than to learn how to use it. Right? From keeping track of what you earn and spending less each week, you can save some hard-earned dough for the more exciting stuff. Did someone say gap year?
3. Workout exercises you can do at home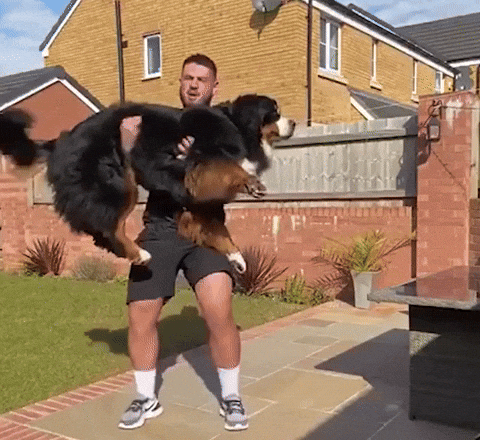 Looks like dogs really are a man and woman's best friend! Get creative with your workouts. If you don't have access to gym equipment, using objects around the house (fluffy or not) or your own bodyweight is a great way to get a fire bod that makes you feel good.
4. Forming healthy relationships with your friends, parents/carers and yourself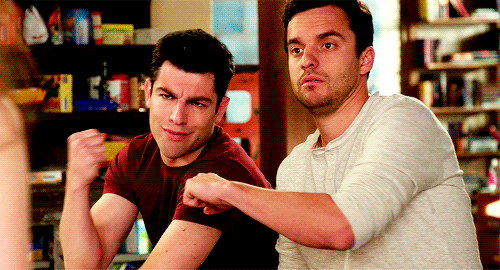 Communication. Communication. Communication. This is the key to all relationships through the good times and the bad. But don't be hard on yourself. Building relationships takes time. Showing that we are trying is the most important thing. So show your life peeps some love!
5. Campaigning for a meaningful cause
Girl power! Amiright? No matter the cause, supporting something you love is your way of giving back to the community and standing up for what you believe in. Otherwise, we wouldn't have the lit leaders that are making such a positive difference in this world today. Take a stand and make your voice heard!
6. Quick DIY projects you can do at home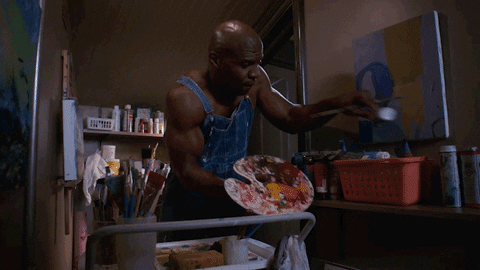 This one is for all the creatives at heart. There's nothing like getting your hands dirty! From painting, to arts and crafts, and even basic trades around the home, learning how to create and make stuff is pretty gucci. Just try not to drop anything…
7. Starting your own biz or side hustle
Got some hustle? Well, this life skill is for ya. Starting a business is an OG way to make your mark, learn a heap of new skills and hopefully some dough – even if you're still doing casual work.
8. Getting your first credit card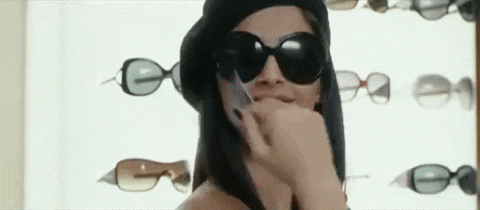 Getting your first credit card is exciting, but also pretty scary. But beware! Many young peeps treat these like an endless supply of money. Knowing how to avoid unnecessary spending, high-interest rate traps and how to pay them on time is key.
9. Mastering mindfulness and meditation
Feel so stressed sometimes that you can't think straight? Mindfulness is the art of being aware of your actions each day. While meditation can help you take things to the next level – especially those who find it hard to just sit and be still. And remember, be consistent. Practice makes perfect!
10. Dating, love and sex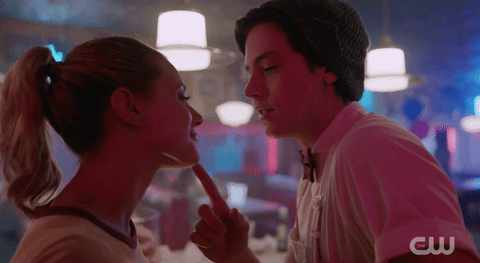 Ah, the 'L' word. Wait? What? Have you fallen in love with us already? Anyways, there's always lots to learn in this department from how to ask someone out, to managing breakups and doing the dirty. But remember to enjoy the journey, not just the destination.
11. Learning to reduce your impact on the environment
Did you know Aussies use one BILLION coffee cups a year? Damn! That's a lot of waste – plastic waste. Take a ceramic or glass mug instead to grab a coffee. Everything we do from recycling to eating, we control. We can seriously change the future of our planet, if we all play our part.
12. Basic chores around the home e.g. washing, gardening, sewing, cleaning
Chores. A word that strikes fear in most teens. But not you guys! You're all about that #growthmindset. Amiright? Learning how to do these basics are key life skills that can make you the envy of your friends and fam. What's not to love about freshly picked fruit and veg or mending that fave top you just bought?
13. Buying a house Home ownership. Two big words that might feel like a mountain, but is well within reach for young people – if you save! Making sacrifices mightn't seem like fun now, but if you research and buy in an area you want to live in and that area grows in value over time – jackpot.
14. Staying safe from online bullying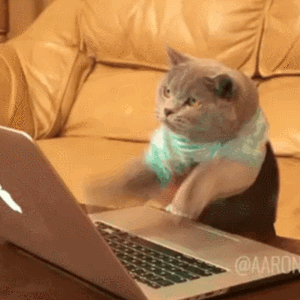 Nobody likes a keyboard warrior. If you are going to speak your truth, you should always be able to say it face-to-face. Remember, our words have power! From your privacy settings to accepting only friends you speak to erry day, think carefully about who you invite into your squad to avoid this.
15. Fighting racism and inequality
Everyone on this planet is equal. And it's important to treat everyone this way. From people's race to religion and sexual preferences, everyone is entitled to live their life as their truest self. It's our job to be the GOAT and support that!
16. Looking after your car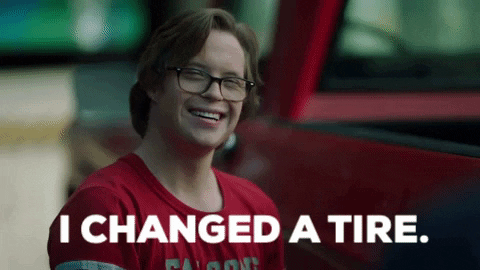 This one is all about putting pedal to the metal! Imagine if you learnt things like changing a car tire, checking your car's oil and kickstarting your engine when you get a flat battery. I mean who needs roadside assistance when you have these dope life skills to do it yourself?
17. Job hunting and applying for roles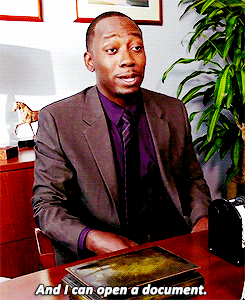 Not matter what age you start working, knowing how to make great first impressions with employers is super important here. From preparing a killer resume to staying ice ice baby under pressure in job interviews, there is so much with this one you can master!
18. Doing a tax return
TBH, tax time isn't the most exciting. But like everything, there is always a way to turn things into a game and make it a little bit fun. Maybe a chocolate bar or two in between that stack of papers? Think of it like this. The sooner you do it, the sooner you can get your hands on all that cheddar!
19. Cooking cheap healthy food and snacks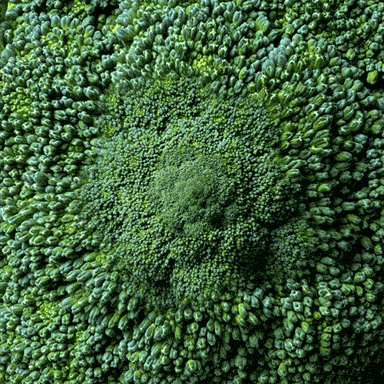 Eating healthy should taste good. Period. And guess what? It doesn't have to cost you a fortune either. Learning how to cook some delish healthy food on the reg with what you have in your pantry is a woke skill in itself. From bolognese pasta to a weekend eggs brekky, the options are endless! Mmmm donuts…we mean broccoli.
20. Volunteering your time
Whether it's a local charity or helping your elderly neighbour in need, there's nothing like lending a helping hand. Not only does it help others, but it also makes you feel fire inside!
21. Creating viral online campaigns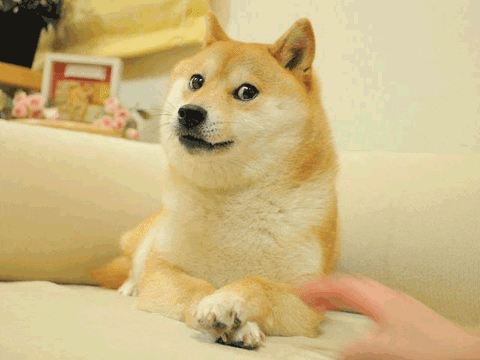 Wanna push that viral button? Well pushing it for the right reasons is pretty lit we'll admit. It can help bring a woke cause you're passionate about to light or even a feel-good vid during difficult times. May the doge be with you.
22. Developing leadership skills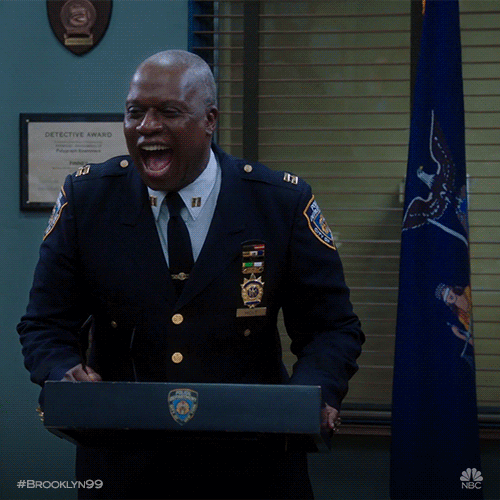 Leaders laugh. Yeah they do. Even this guy. Becoming a leader is a lot like an actor preparing for a role in Hollywood. Not only do they learn to talk the talk, but they also walk the walk on the big screen. And the best part? Leaders can be anyone – a school captain or even a police captain!
23. Managing your super
Ah, the feels of jumping into a pool of money? That's what super – better known as superannuation – will hopefully feel like when you hit retirement. From cutting through all the jargon out there and finding the best places to invest, you can watch your cash pot grow over the years. And the earlier you start working, the better!
24. Goal-setting
Have a childhood dream? Lit. Everyone has them. But the difference between a dream and a goal is you actually put in steps to turn your dream into reality. School, uni or life, setting goals is a hella cool way to motivate and inspire yourself to leave your mark on this world.
Want more dope content? Start learning some woke life skills on our platform today.
Author : BRENDAN LUCAS
Brendan is the Co-Founder & CMO at Happow. An award-winning digital marketer and creative entrepreneur at heart, he is passionate about using media and education to transform young lives. Brendan is also a keynote speaker, photographer, foodie and Melbourne FC die-hard. You can follow him on Instagram @brendan_lucas1